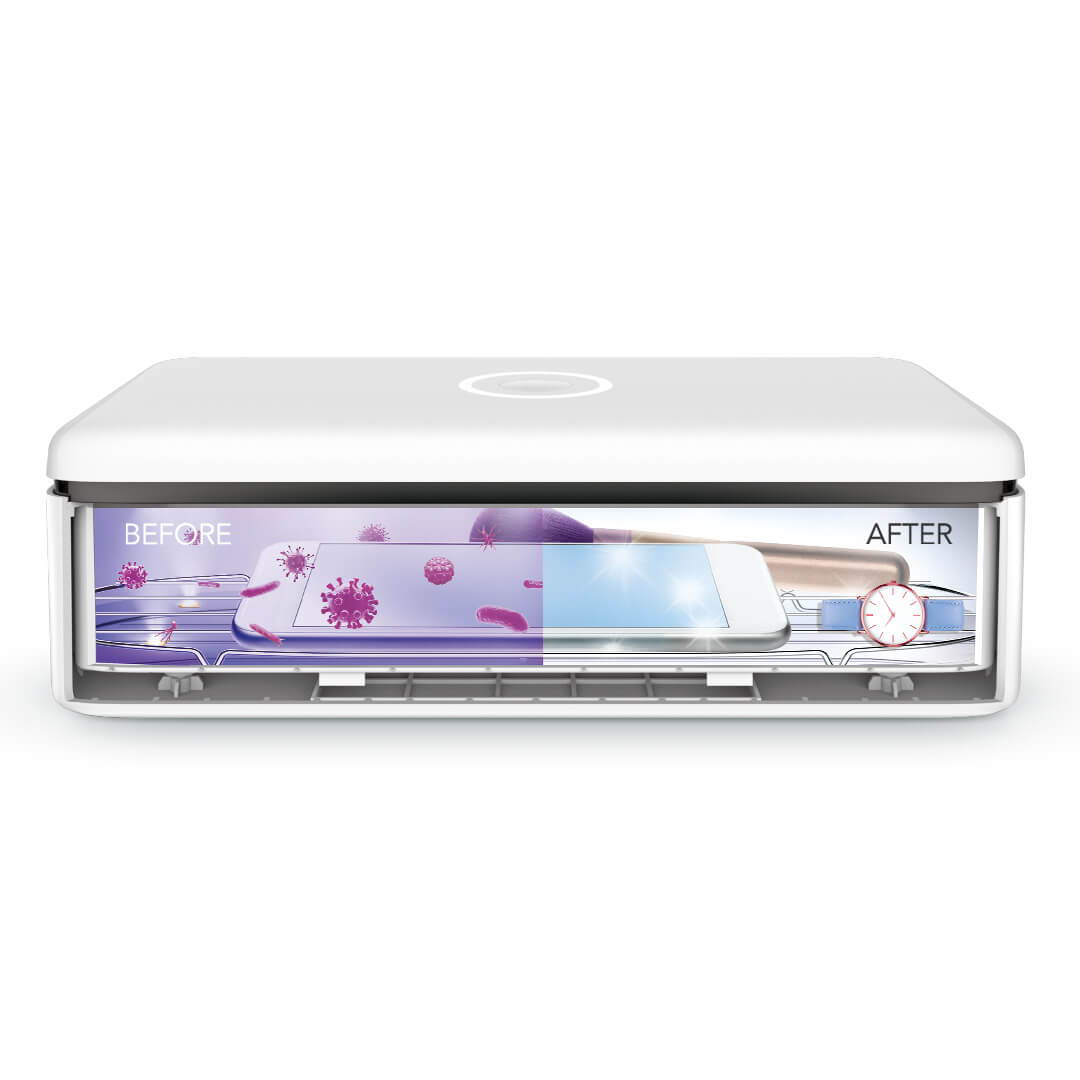 59S UV Light Sanitizer Box S2
Price: $89.99
➤ Pro-UV Light Sterilizer:
S2 cleaning box has 8 pcs UV + LED combined light beads that offers wide wavelength coverage at 260-280mm. Besides, there is a reflective glass in the bottom of the box, the glass reflect UV-C light when it is working so as to keep items healthy from every angle.
➤ The Choice of Healthier Lives:
59S specializes in UV LED cleaners based on the daily needs.It mainly to make cleaning faster and easier, everyone to live a healthy life.
➤ Cleaning Quickly and Safely:
This cleaner works by emitting ultraviolet light with a wavelength of 260nm-280nm through 8 UVC LEDs.It only takes 180 seconds to complete the cleaning with automatic shut off.
➤ Suitable for Accessories:
S2 cleaning case is not just for smartphone,it's also compatible with glasses,watches,keys,beauty tools and daily necessities.Keep the items clean.
➤ Peace of Mind:
59S Provides Its Customers a 12 Month Hassle-Free Warranty. Contact Our Friendly Local Customer Service Team for Any Quality or Technical Enquiries.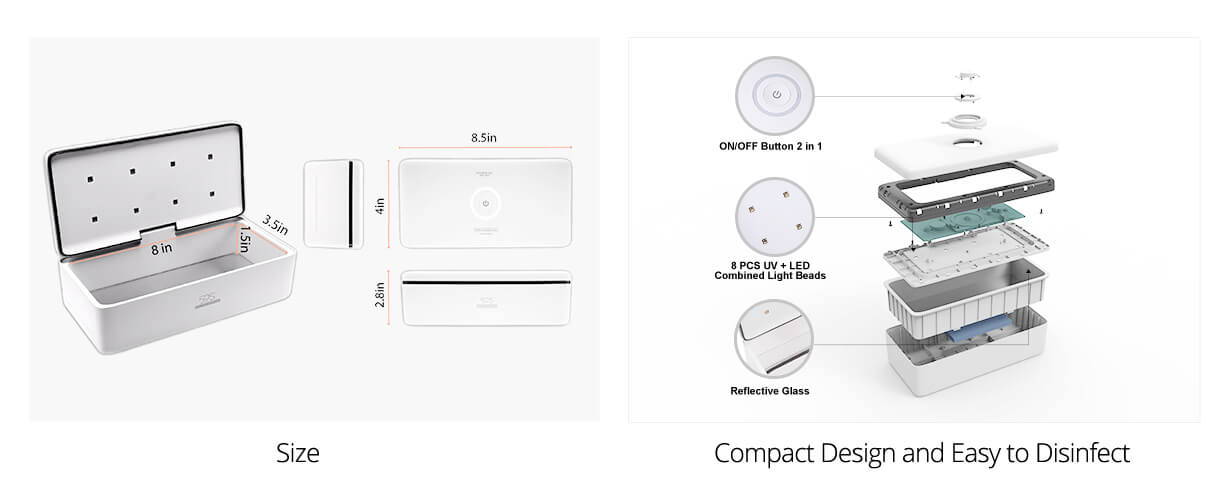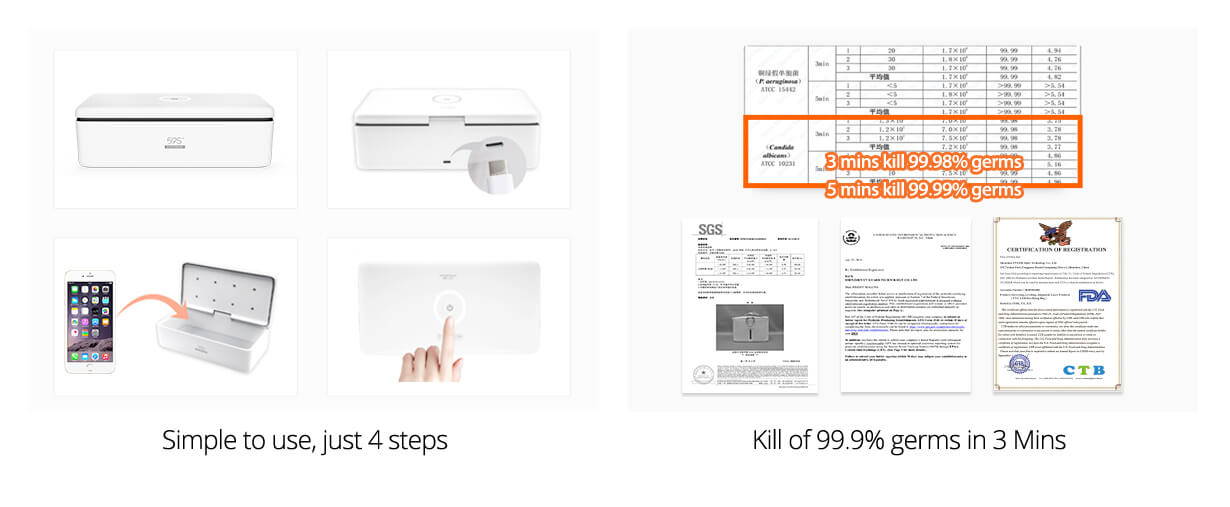 UVC-LED Beads
UVC LED reproduces UVC light using LED beads, a 100% clean and energy efficient technology.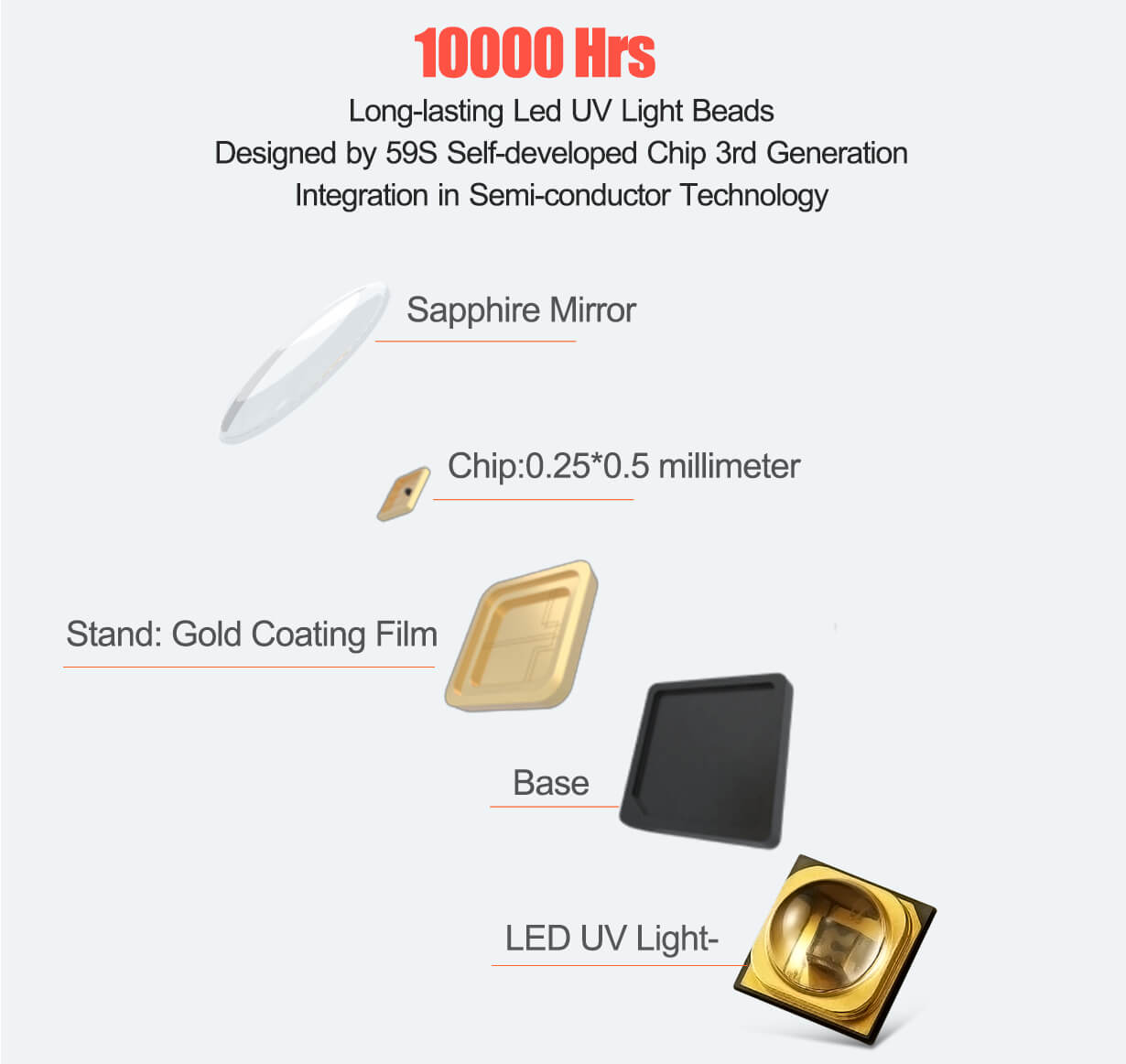 How Does UVC LED Disinfection Work?

UVC has been used for removing germs and bacteria for the last decades by effectively destroying their DNA & RNA. It is widely used in medical environment with its high disinfection rate. UVC LED reproduces the UVC light using LED beads, a 100% clean and energy efficient technology.

Model: S2
Wattage: 7 watt
Input: 10V=700mA
Wavelength: 260-280nm
Chip quantity: 8 pcs
Lifespan: 10,000h
Net weight: 0.9lb
Size: 8.5x4x2.8 inches
Input connector: Type-C USB

What you get:
1x S2 Cleaner Box
1 x Power Adapter
1x User Manual

About 59S
The Pionner of LED Sterilization59S, design and develop uv based disinfection solutions for families and healthcare environments. With its global recognition today, 59S is now providing disinfection products for every occasion of your life, no matter if it is for home, business, travel or healthcare. Join the 59S family and experience the difference of healthier life.