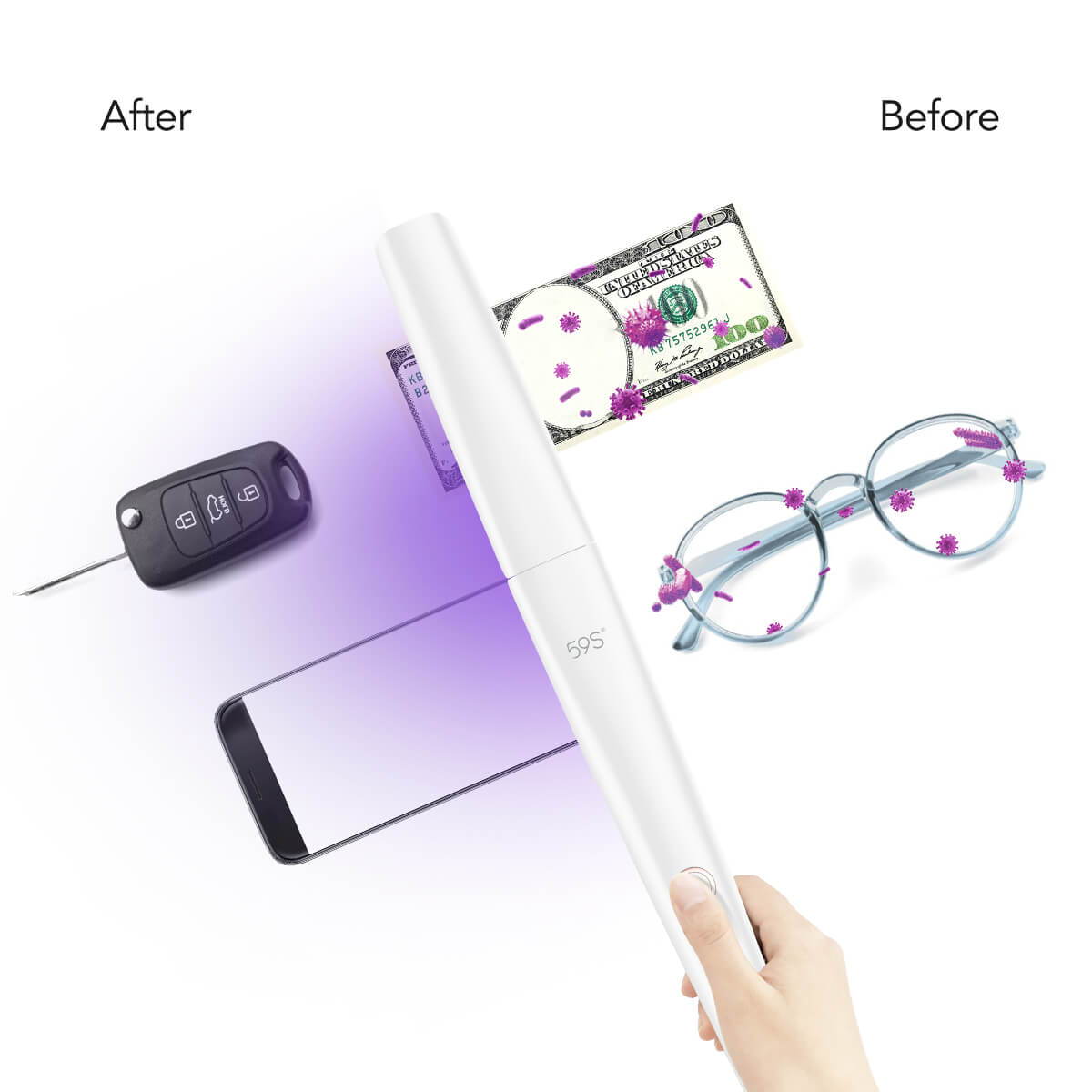 59S UVC LED STERILIZER WAND X5
Price: £115.00
1.FAST DELIVERY: SEND FROM THE USA.
2. 100% OZONE FREE AND CHEMICAL FREE
Powered by 20 x UVC LED, clean and eliminates up to 99.9% of germs, viruses and bacteria. No water or chemicals needed.
3. FOR HOME, OFFICE & TRAVEL
X5 UV Light Wand made your life easier with a simple press and scan. Apply directly to surface of sofa, bed, bathtub, towel, mat, carpet, keyboard, mice and more. Enjoy a healthier life with less germs around.
4. PORTABLE & EASY TO USE
lightweight and portable with battery inbuilt. It can easily be stored in a hand bag, back pack or luggage. Clean whenever needed even while you are on the go!
5. SAFETY DESIGN
With its inbuilt smart sensor, X5 UV Light Wand shuts down automatically when it is over turned during cleaning process.
6. High Quality and Durable
12 months hassle-free warranty. Contact our friendly local service team when needed.
7. What you get: 1*UVC Sanitizer Wand, 1* User Manuel, 1*USB Cable, 1*Sterilization Test Report.

About X5 UVC Sterilizer W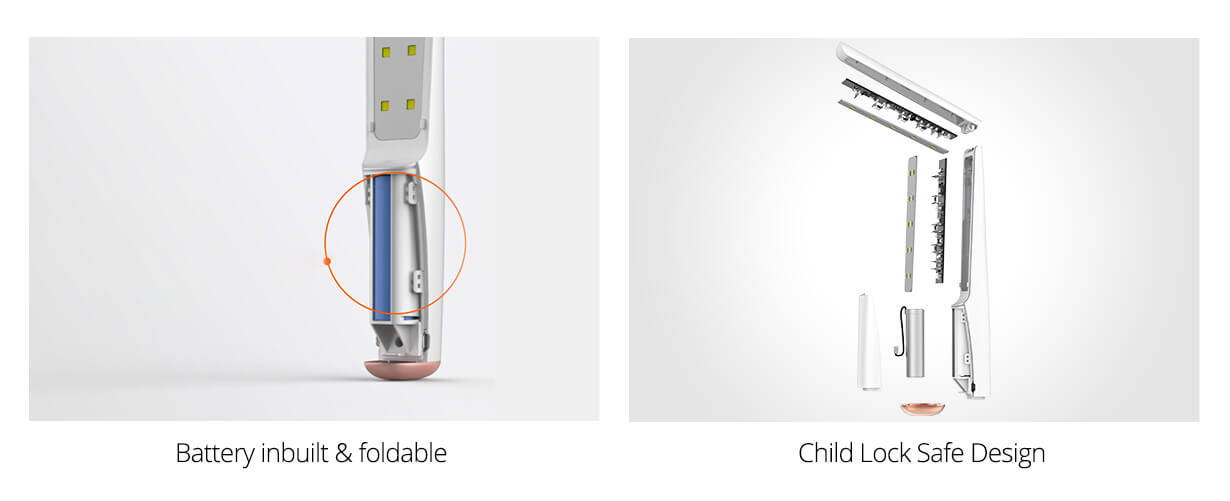 UVC-LED Beads
UVC LED reproduces UVC light using LED beads, a 100% clean and energy efficient technology.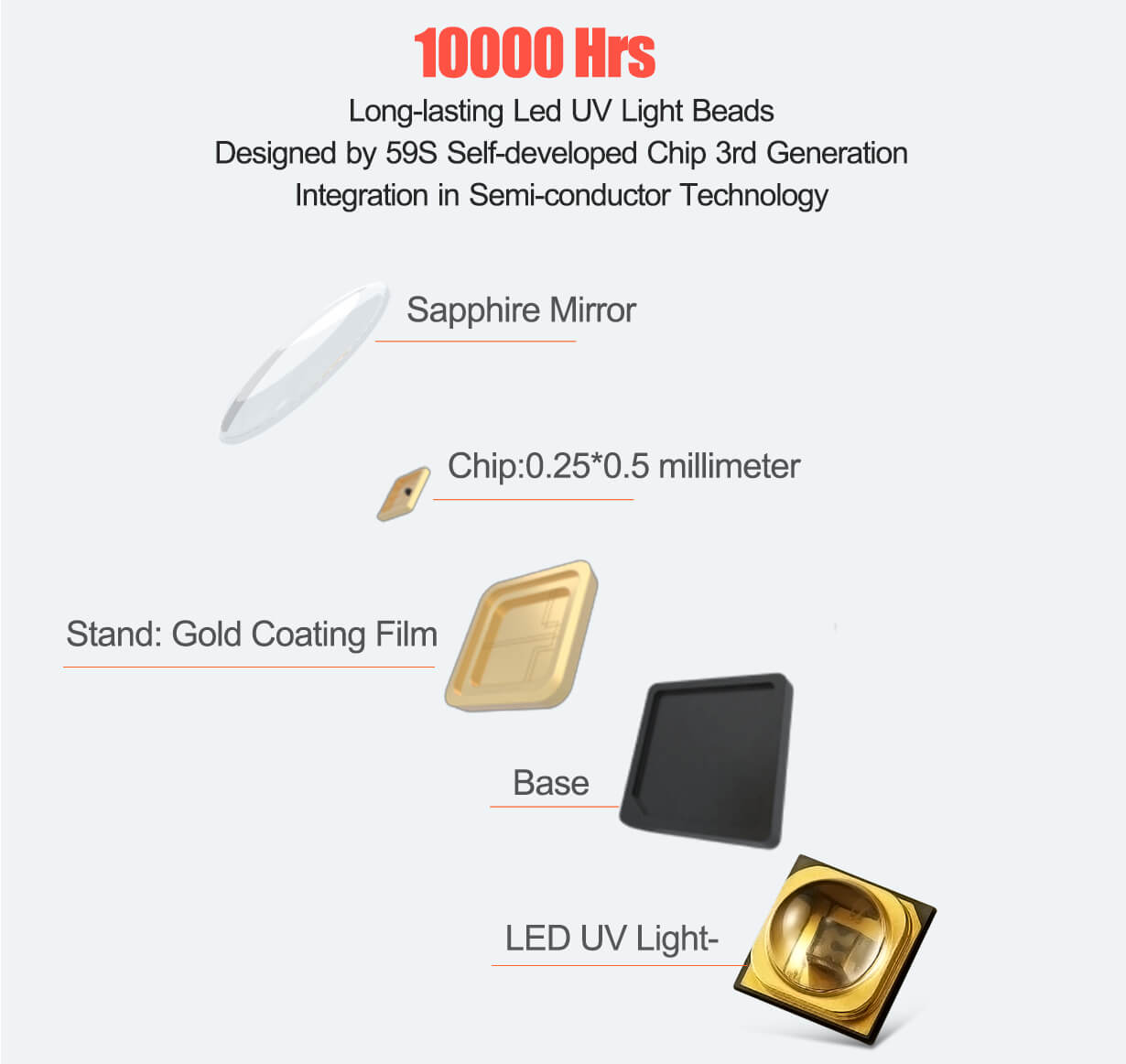 How to Use X5 Sterilizer Wand
1. Fully charge your X5 Disinfection Wand with a compatible charger.

2. Unlock the safety lock and unfold the flip panel.
3. Wear the protective goggles firstly and double click the sterilizing button to start the process.
4. For best result, it is recommended to scan back and forth on the surface for 5 to 10 times with a distance of approximately 1 inch.
5. Disinfection will finish automatically in 3 minutes or you may press the button again to stop the process at any time
How Does UVC LED Disinfection Work?

UVC has been used for removing germs and bacteria for the last decades by effectively destroying their DNA & RNA. It is widely used in medical environment with its high disinfection rate. UVC LED reproduces the UVC light using LED beads, a 100% clean and energy efficient technology.

Sterilization rate: up to 99.9%
Light wavelength: 260-280nm
Light bead life: 10000hours
Compact: easy to use and carry
No ozone, no chemical
About 59S
The Pionner of LED Sterilization59S, design and develop uv based disinfection solutions for families and healthcare environments. With its global recognition today, 59S is now providing disinfection products for every occasion of your life, no matter if it is for home, business, travel or healthcare. Join the 59S family and experience the difference of healthier life.